SSC All Exam New Date SSC Exam Date 2022 : Staff selection commission in view of the prevailing Covid-19 pandemic situation, the staff selection commission has decided to e-schedule its pending examinations. The revised tentative schedules of the examinations will be as per the details given below.
New Updated List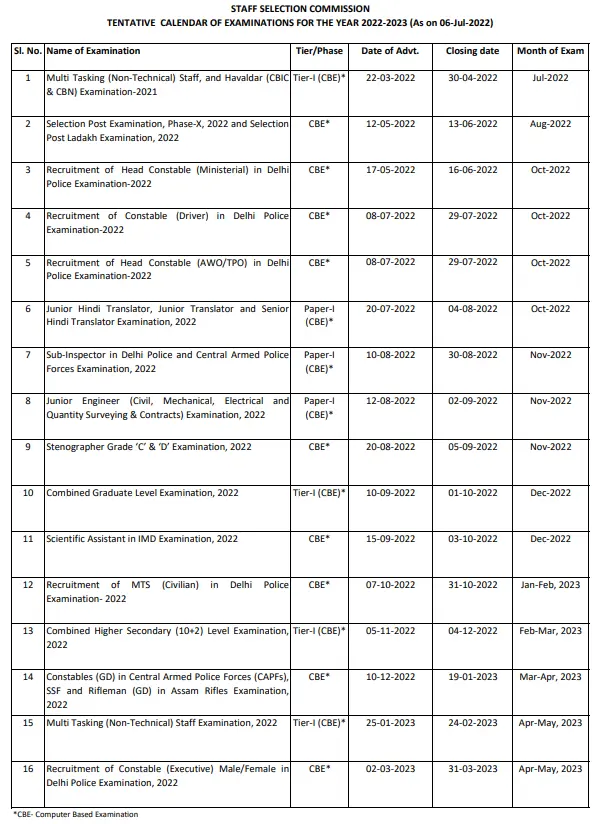 The Above schedule is subject to the prevailing conditions and government guidelines issued from time to time regarding handling of the Covid-19 pandemic.
Candidates are advised to visit the website of the commission at regular intervals for future updates.
Some Important Links For SSC

SSC New Vacancy Calendar
Click Here
Download Admit Card CR Region
Click Here
Download Admit Card Other Region
Click Here
Download SSC New Exam Notice
Click Here
Official Website
Click Here
सरकारी नौकरी की सुचना सबसे पहले पाएं सिर्फ और सिर्फ WWW.SARKARIEXAMC.COM पर